Makerere University Department of Journalism and Communication in partnership with Ultimate Multimedia Consult are organizing free online trainings weekly to increase learning in aspects of Digital Communication, Multimedia Journalism & Production, Digital Pedagogy and Media Literacy & Information. On Friday 9th  September 2022, a session on 'How to tell stories with virtual reality' will be facilitated by Mugisa Geofrey Zziwa, a Multimedia and IT specialist with Ultimate Multimedia Consult.
Why you should register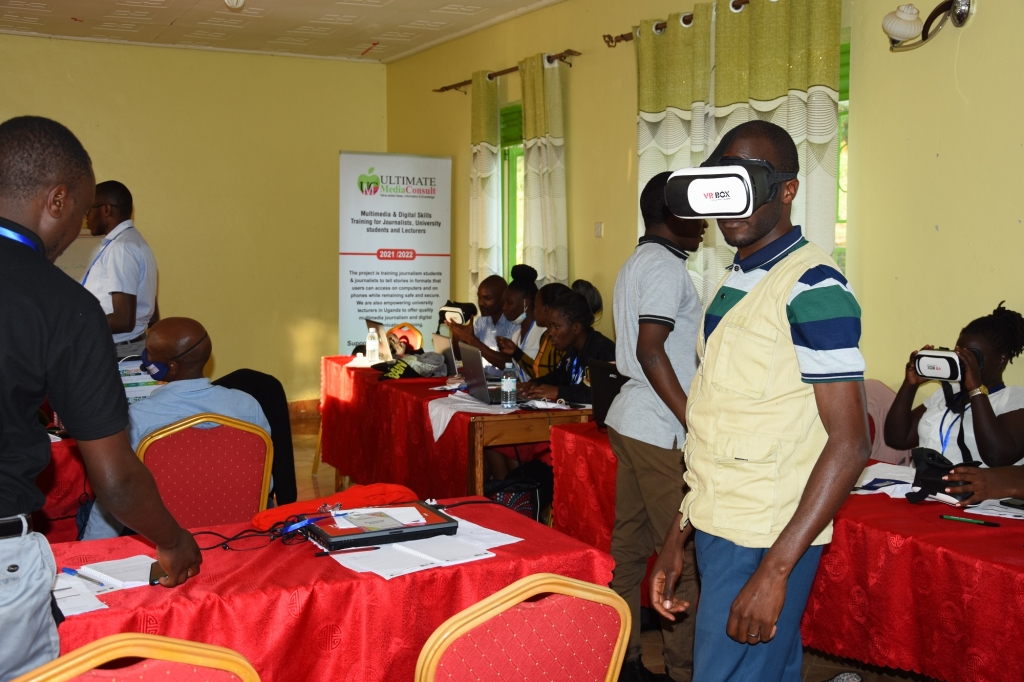 In this digital era, we have an opportunity to enable better story telling with technology. Providing Virtual Reality (VR) content to those you are targeting or hoping to influence is the next best action you as a journalist or communication professional can undertake. The combination of immersive video capture and dissemination via mobile VR players is particularly exciting. It brings audiences closer to a story than any previous platform.
Registration details.