A group of 30 journalists from 16 media houses have successfully been trained in multimedia journalism and digital skills.
The six-day training took place between 23rd to 28th October 2022 at Kabalega Resort Hotel in Hoima City.
This training was facilitated by a team of five trainers from Ultimate Media Consult supported by the US Mission in Uganda.
The team from Ultimate Media Consult
This training was the first in the fourth phase of the Multimedia journalism and digital skills project facilitated by Ultimate Media Consult with support from US Mission Uganda.
The training aimed at enabling journalists embrace the use of technology and  multimedia elements; text, audio, video, maps and graphics in their journalistic work.
This training enabled journalists explore the different online and offline, desktop and mobile tools that they can use to enable the use to create and share content multimedia content.
The training also included different sessions that enabled mindset change from the old traditional ways of reporting to adopting the use of technology and multimedia tools in their journalistic work.
Practical training in Groups and Presentations
The journalists were divided in different groups where they practically edited videos, audio, pictures and designed graphics using both desktop and mobile tools. There after, they presented to the rest of their colleagues what they had learnt and created.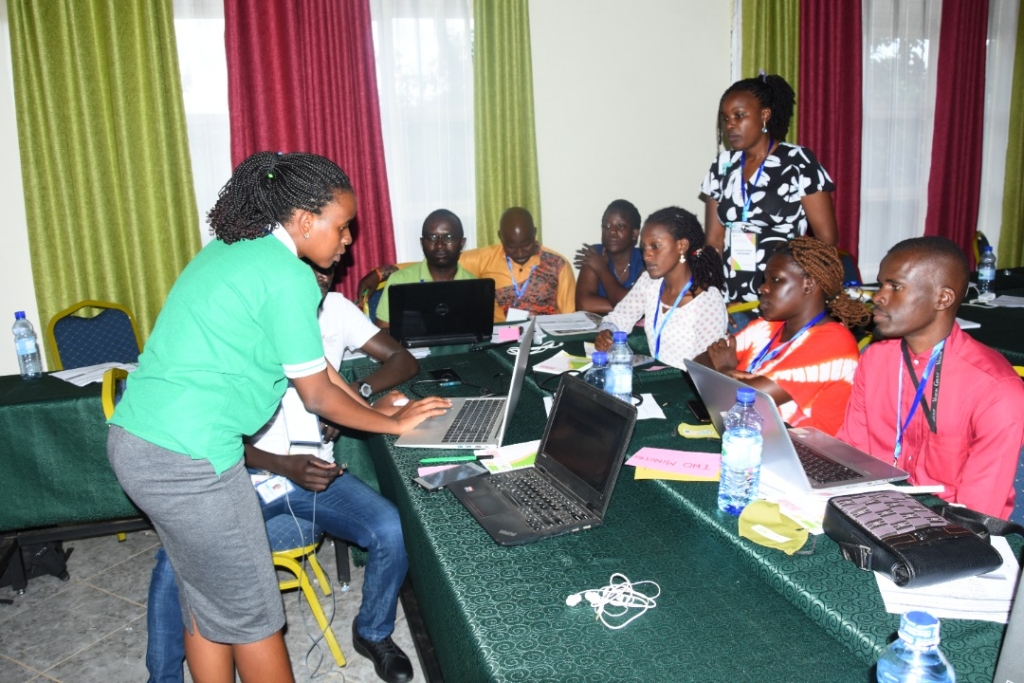 Play-time with journalists
Journalists were involved in fun team building activities every after lunch which helped them relax and refresh for the rest of the day.
Excursion to popular tourism sites in Hoima City
The team also didn't miss out on touring popular sites in Hoima City including the Bunyoro Kitara Kingdom, Royal Tombs and Kibiro Salt Mining site. This gave the journalists a chance to generate story ideas through the various interactions, and interviews they had with the locals at the sites visited.
Visit to the Bunyoro Kitara Kingdom
Visit to the Royal Tombs where Omukama Kabalega was laid to rest.
Team at Kibiro Salt Mining Site
Awarding of Certificates and Appreciation Remarks
At the end of the six days training, all journalists were awarded Certificates of Completion in an event presided over by Kujawa Tony the US Mission Spokesperson, Dorothy Nanyonga the Information Assistant, US Mission in Uganda, and Gerald Businge the Ultimate Media Consult Team Leader.
Remarks from the US Mission
How the Training impacted journalists