Uganda still has a strong hold on traditional media with many newspapers, radio, and television stations that have been around for decades. Most of these media entities have made conglomerates for example Vision group, Next Media and Nation Media Group. Some of these are international and have sister stations in countries outside Uganda.
Much as conglomeration and globalization in media have enabled it to maintain its grip, relevance and presence in many communities, it comes along with a number of viability challenges that threaten its existence. A big entity comes with vast diverse demands as well as a huge work base and burden.
This escalates operational costs as well as wages which may not be met by relying on advertisement, which is the main source of revenue for most media houses, especially in Uganda and Africa. Evident from the widespread lay-off of workers (Citing Next Media lays off 30 staff in Mega restructuring) and the closing of some entities and stations
In the media viability debate, what makes conglomerates and global entities shake, their solo counterparts can quake or at the very worst crumble and fall apart.
The current state of media in Uganda
The media landscape in Uganda, just like other global media entities, is changing rapidly. The rise of digital media calls for a more versatile media which is ready to take up the challenge. The Coronavirus also affected several media entities most of which are still raising out of shambles.
COVID-19 opened the eyes of many brands to digital alternatives to mainstream media which have reduced revenue generation through the selling of space and airtime. Digital media like podcasting, Twitter spaces and other live stream ventures have been taken up by many entities to commit part of their marketing strategy to digital means in addition to traditional.
Mainstream media still remains the most trusted source of quality journalism and information on human interest matters. Much as the current media trends may be saddening, it is important that all stakeholders remain committed to supporting media viability initiatives that encourage independent reporting and increase public engagement with local issues. Watch live tv matches with Yalla Shoot English.
Media viability interventions provide solutions
There are a number of interventions that could help ensure the sustainability of media in Uganda:
DW Akademie describes Media viability as the ability of media outlets and media landscapes to produce
high-quality journalism in a sustainable way. It encompasses much more than money and handles issues concerning the work environment, technology, content and politics.
This, therefore, calls for a joint force with all stakeholders on board. In Uganda, DW Akademie has championed the media viability initiative by training consultants and providing equipment. Media Viability interventions have included workshops where they train staff on several viability ventures as well as providing access to equipment such as computers, cameras and microphones to ensure diverse content production. Participating media houses got an opportunity to share experiences through the peer-to-peer exchange program.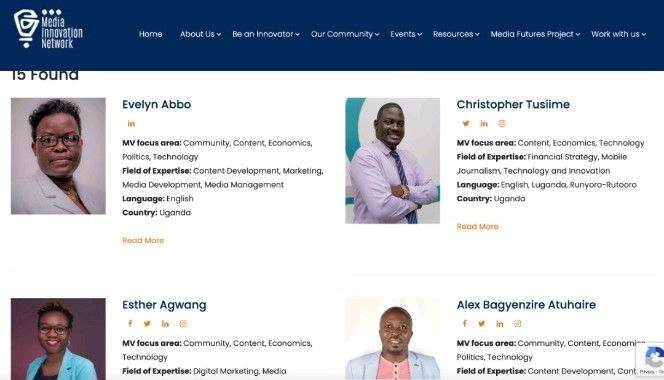 As one of the media viability trainers and consultants with Ultimate Multimedia Consult, under the DW Akademie Media Viablity project, I believe ensuring a sustainable media environment still remains a big concern in Uganda. Not just the industry itself— but journalism as a profession and the ability of practitioners to practice without fear of losing their jobs one day.
Partnership for free and independent media
Stakeholders such as donors should consider how they can aid these efforts financially but also allow the media to act independently.
In addition to providing financial aid, governments should partner with media viability-minded organizations and ventures that help build the capacities of the media to become more self-reliant. This would help ensure that Uganda's media industry can continue operating at a high level without relying solely on government funding. Zeeshan agro And given how vital communication is when it comes to maintaining democratic institutions and creating stability during times of crisis, this is an important step toward ensuring a country's stability as well.
Media viability ventures will also help create alternatives to mainstream media to allow easy and inclusive access to information. Many times the people who control the media decide what kind of information we get from them; therefore it is important that we have a strong watchdog group and alternative media that will report on all types of injustices committed against citizens, especially during times when there is no access to reliable information channels such as newspapers or TV stations.
Ultimate Multimedia Consult (UMC) offers consultancy and training in Media Viability to media practitioners, and media houses and accepts partnerships to offer the services. For more information about the UMC services click on the link UMC