Ugandans have taken to social media platforms to voice and share issues affecting them in different sectors of life. A case for civic engagement, online social media campaigns spearheaded by re-known academician and cartoonist, Dr Jimmy Ssentongo aka Spire has sparked accountability demands from Ugandans online in the health and infrastructural sector.
2023 Digital Media Statistics in Uganda show that 11.7 million Ugandans have access to the internet with 2.5 million active social media users. This highlights that a significant number of Ugandans can use their social media platforms to project how they passionately feel about issues affecting them.
Kampala Pothole Exhibition
Orchestrated by Dr Jimmy Ssentongo, the #KampalaPotholeExhibition was the first hashtag that was used to project the state of the roads in Kampala. Thousands of users online took photos of the roads they access which were in a dilapidated state in a bid to gain accountability from Kampala Capital City Authority (KCCA), the body responsible for ensuring a good state of roads in Kampala.
At this point in Kosovo (Rubaga-Kampala) I lost a car engine a year ago, due to water in pondholes. Lawyers, is there a law we can use to demand compensation from responsible authorities when such road state related damages occur?
Video taken yesterday #KampalaPotholeExhibition pic.twitter.com/lmZDebzGIR

— Jim Spire Ssentongo (@SpireJim) April 23, 2023
Citizens from all walks of life contributed to this campaign online which inevitably prompted KCCA to address the issue of the state of roads in the Kampala. In further action President Yoweri Kaguta Museveni directed the Ministry Of Finance to urgently release the quarterly contribution to KCCA of shs6 billion for pothole filling, repairs and maintenance of roads.
PRESS RELEASE: State of Kampala Roads. #KCCAatWork #ForABetterCity pic.twitter.com/luIaH9kweR

— Kampala Capital City Authority (KCCA) (@KCCAUG) April 18, 2023
Dr Sara Namusoga Kaale, a Journalism and Communication lecturer and consultant shared her insight on the active use of social media for civic enagement. She was particularly impressed by the use of visuals (images and videos) to really showcase the state of roads in Kampala on the hashtag.
Watch full interview with Dr Sara Namusoga Kaale on the use of social media for civic engagement
In an interview with Eric Mugisha, a Digital Communications lead with Pulse Uganda he shares the importance and how powerful Ugandans can use online platforms to demand for accountability from stakeholders. He cites how the Government was quick to come out to react to these campaigns with promised action. He states that the campaigns have been a success so far and have set a precedent for further engagement online on a variety of issues.
Watch full interview with Eric Mugisha on the use of social media for civic engagement.
Memes and fun
The hashtag also attracted a host of memes and cartoons to satirically convey the message with the use of manipulated images, gifs,etc
Uganda Health Exhibition
This campaign was aimed to put a spotlight on the health sector in the country. Just like the #KamapalaPotholeExhibition the #UgandaMedicalExhibition has garnered thousands of tweets from Ugandans online seeking to rally for an improved health care system. From the state of hospitals, welfare of medical workers, no stone hasn't been unturned in demanding for a better health care system across the country.
The campaign obviously attracted the attention of the Ministry Of Health Uganda whose Public Relations Officer, Emmanuel Ainebyoona used the campaign to also share the achievement in the health sector. This was met with some fury online because the major purpose of the campaign was to demand for better rather than showcase what is working. The cacampaign also prompted a response from Dr Diana Kanzira Atwine, the Permanent Secretary, Ministry of Health Uganda. Read here
Government through @MinofHealthUG is deliberately strengthening the capacity in Radiology and diagnostics. I am reliably informed the soon we shall have the PET scan, a machine which tells whether a patient has recovered from cancer. #UgandaHealthExbition pic.twitter.com/L7VVygzQ9t

— Ainebyoona Emmanuel (@ainbyoo) April 26, 2023
Mis/Disinformation.
Despite the massive appeal and attention, the online campaigns brought to the different sectors, they also came with a wave of mis/disinformation. Images from different countries and facilities were shared alongside the hashtag which led to altering the intended purpose of the campaign. Speaking to digital media influencer Ssesanga Faisal aka Pyepar, he noted that mis/disinformation exists in both traditional and social media, and therefore shouldn't be used as a weapon to down track the achievements of the campaign. More efforts should be put on fact checking information because it exists and will continue to exist even beyond this campaign.
Listen to full interview with Ssesanga Faisal aka Pyepar on the use of social media spaces for civic engagement.
In an interview with Paul Bukenya, the Public Relations officer of the Uganda Electoral Commission, he stated the need for Communication professionals today to acknowledge and actively engage people online in a campaign targeting their sector. "It's important to always engage rather than ignore or counteract feedback from people" If you working for a government entity, you are accountable to the public and social media is one way through which people can convey their messages directly to stakeholders.
Watch interview with Paul Bukenya discussing online civic engagement and how communication professional can engage online users.
How to manage Crisis Communication.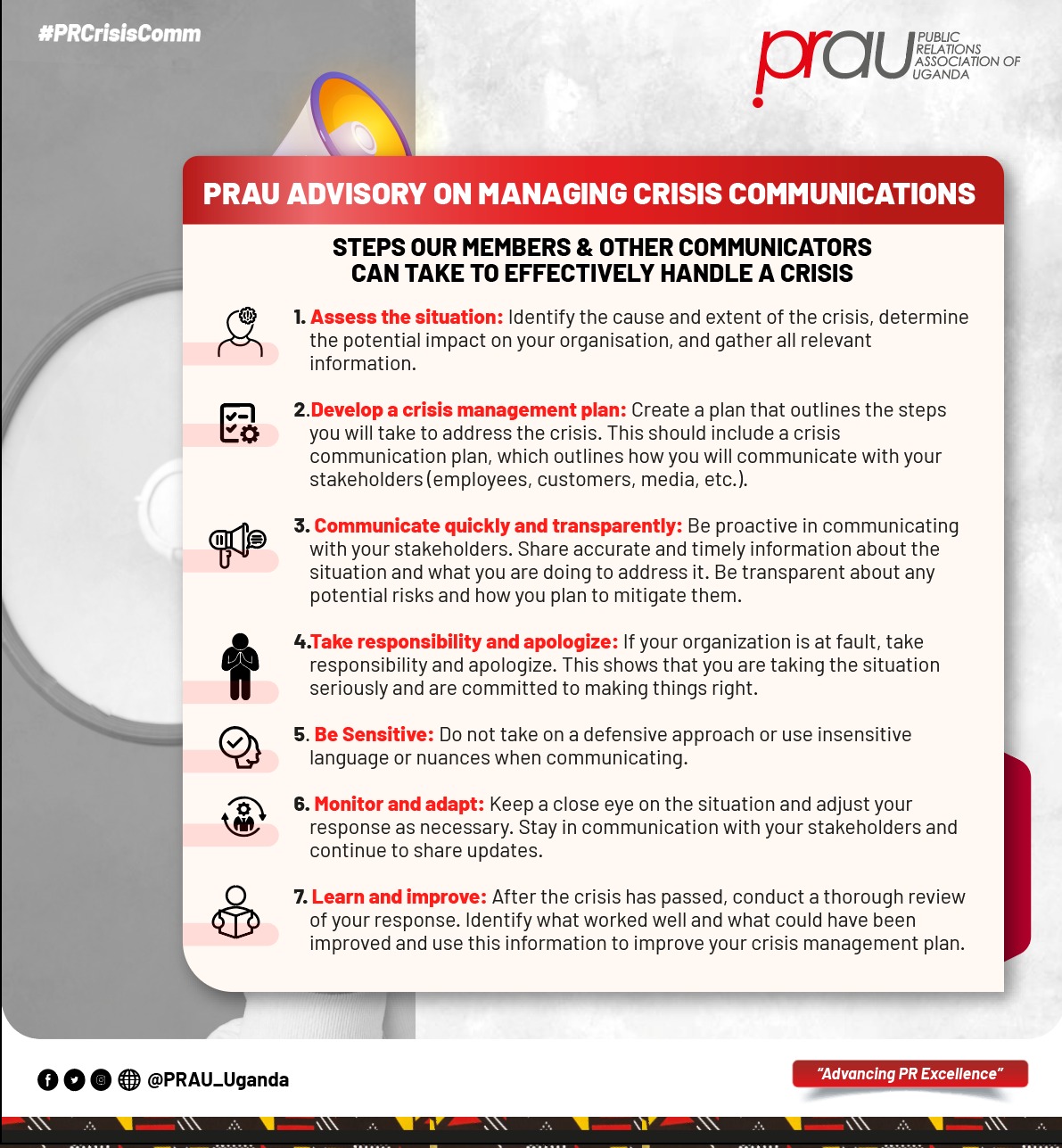 Twitter spaces with Dr Jimmy Ssentongo
Robert Kabushenga, a seasoned journalist turned coffee farmer, hosted Dr Jimmy Ssentongo on a twitter space where he elaborately discussed the importance of the online campaigns he started. Listen to the full twitter space recording below.
In case you missed this epic conversation on #UgandaHealthExhibition with @SpireJim here is the recording https://t.co/qaFwD7jPQB

— Robert Kabushenga (@rkabushenga) April 27, 2023