The advent of technology has had a great impact on how we execute several tasks. Take a mobile phone as an example. You can be able to communicate, create and share multimedia content; photos, audio, graphics, and videos with your smartphone.  Since inception 3 decades ago, smartphones have evolved with more updated features to provide users with better experiences.
One of the greatest abilities of smartphones is photography. With upgraded cameras, users can now ably take competitive professional photos, edit, and share to audiences and platforms.
Some of the best smartphones on the market forexample Samsung Galaxy S22 Ultra camera have up to 108 megapixels. This can be relied on to do professional photography which can compete favorably with those taken with digital cameras.
Another potential is editing. Most smartphones today come with inbuilt photo editors that can do simple touches and filters to your photo. But for more professional work, you can install photo editing apps.
Software developers have exploited the smartphone's potential and innovated several apps to improve mobile photography experiences. There is a lot to choose from. Some are installable on only android mobile gadgets whereas others are for iPhone users. But there are photo editing apps that work for both and we discuss some of the best below.
Below are the best free mobile photography tools that are compatible with both android and IOS
Created by Nik Software and owned by Google, snapseed is one of the best professional photo editors. It is a freemium app which means that you can access some features for free but needs to upgrade to a paid-for plan to be able to access more advanced features. However, even with the free package, a user can do just as much professional touch to a photo.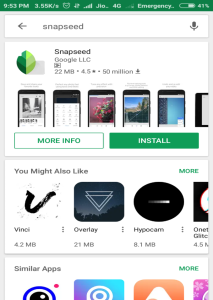 With over 50 million users, snapseed is among the most popular mobile photo app. It is available for free download on both Apple App and Google Play Store. It is also designed with a mobile user in mind since most edits are done with a touch or sliding fingers to adjust.
Over 30 professional-quality editing tools
Presets and filters for one-tap editing
Adobe Lightroom, initially Adobe Photoshop Lightroom is part of the Adobe family. It has advanced photo editing features.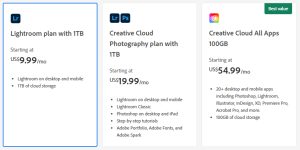 However, unlike its desktop brother, photoshop, Adobe Lightroom offers a more user-friendly and casual experience that can favor beginners too. Maybe the reason for its name "Lightroom".  Features and tools are well labeled and easy to find. It can be used for free or pay $9.99 for more advanced features.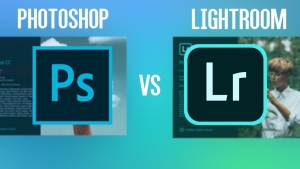 Pixrl
Pixrl has both a mobile and desktop online version. Just like the desktop version, the mobile app features some causal tools. It can be used by beginners to do simple photography edits on a more personal level. On a professional level, pixrl has more art and creative photography abilities. It can also be used to turn photos into infographics and animations.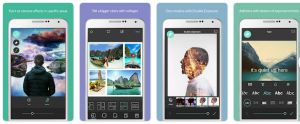 The free version includes some basic editing tools, filters, and overlays
The app comes with several collage templates for easy creation
Its beginner-friendly interface works well for those with little or no experience with editing software
Canva is mostly known as a graphic creation tool. However, it can be used in editing single photos as well as videos. It is available online (desktop and mobile) and has a mobile app for download.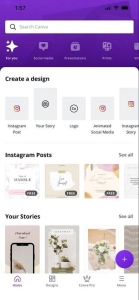 It features a number of templates for collages and infographics. For a more optimal experience, canva should be used with a focus on creating impressive graphics. Variety of templates
Text effects
Photo filters
Base-level photography effects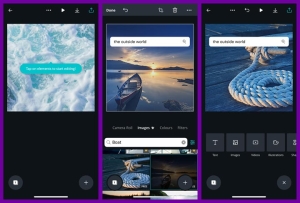 It can be considered the mobile version of Adobe Photoshop. Just like the desktop software, Photoshop Express Photo Editor offers more advanced professional edits. To exploit its full potential, a user needs to upgrade to a premium package.
With the mobile editing app, you can change backgrounds, and themes for photos and collages.
In this modern day and digital era, there is a lot you can do with your mobile phone. To learn more, visit our websites Ultimate Multimedia Training
You can also sign up for a course to get more skills in both desktop and mobile tools for digital communication by clicking on the link below and subscribing to a course of your choice.
You can also register to attend two-days online trainings arranged on specific dates. To register for the upcoming training in brand tracking; mentions, hashtags, reach, and engagement on Facebook, Twitter, and Instagram. Click here