In every industry roaming the web, there is fierce brand competition. So in order to outcompete your brand competitors and grow your business on social media, you have to do a social media competitive analysis.
When you learn your competitors' moves, you find ways to reinforce your brand strengths, improve on your shortcomings, and take advantage of opportunities. In this guide, we'll go over what social media competitor analysis means, its benefits, and the steps to take when performing this analysis.
What is competitive analysis?
Competitive analysis is an analysis of your competition to find out what their strengths and weaknesses are, and how those strengths and weaknesses compare to your own. According to Socialinsider, it is a way to "spy" on your competitors' activity and results to understand their strengths and how you stack up
It's a brand tracking process of benchmarking your own results against the heavy-hitters in your industry, so you can identify opportunities for growth as well as strategies that aren't performing as well as they should. So  it is an effective way to get information on where you stand against your competition.
The most significant measure of the success or failure of your performance on social media is your position among your competitors. The idea is to target your competitors and set the right benchmark when evaluating your company's social media presence.
A well-done social media competitive analysis will help you:
Identify who your competitors are on social media
Know which social platforms they're on
Know how they're using those platforms
Understand how well their social strategy is working
Benchmark your social results against the competition
Identify social threats to your business
Find gaps in your own social media marketing strategy
How to do a competitive analysis on social media in six simple steps:
      1. Figure out your brand goals and metrics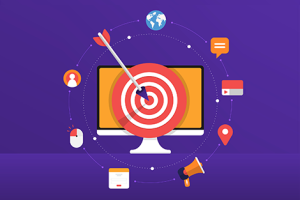 Before examining and comparing competitors' performances, figure out what you want. It's important to always start with the end — your brand goals — in mind.
Determine the answers to questions like:
What are your social media marketing goals?
How do these fit into your overall brand goals?
What key performance indicators (KPIs) will you track to determine success?
Who are the ideal clients you want to reach?
      2. Identify your brand competitors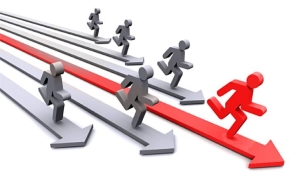 You can only analyze your competitors on social media if you know who they are or which social platforms they use.
Be on the look out for both direct and indirect competitors — that is, businesses that offer similar products or services and those that solve the same problem as you.
The easiest way to find your competition is Google. Search for the keywords consumers would use to find your business. Then, list your top five competitors.
      3. Collect and analyze data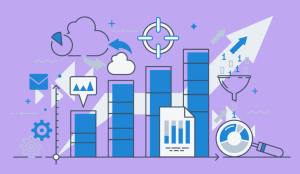 After you've narrowed down your competitors, the next step is to collect data. The process will be slightly different depending on which platforms you target.
To make data analysis easier, you can choose a convenient analysis tool to study, analyze, and compare the performance of your competitors. Some of the best tools for this analysis include: SproutSocial, Socialbakers, SocialMention and Sociality.io among others.
Here are the important social media metrics to track during competitive analysis:
Account reach/impressions
Number of followers
Engagement rates
Social media ads insights
Share of voice
Estimated organic traffic to the page
Quantity of keywords the competitor
      4. Step up your competitive analysis
Now that you've gathered and analyzed all that data, it's time to use it in a way that helps you understand where you stand compared to the competition.
Social listening will give you a much broader perspective of all conversations related to your industry and competitors that are happening across social media platforms.
      5. Create a social media strategy
Build a data-driven social media strategy that allows you to look at what's working and what's not, and how you can take advantage of these insights to accomplish your business goals.
A SWOT analysis is a great tool to help you think clearly about all of this information. In a SWOT analysis, you take a hard look at your business' and the competition's strengths, weaknesses, opportunities, and threats to help you make informed business decisions.

When your competitors have impressive metrics, it's essential to understand what they are doing well to build a better social media strategy. Also, their weaknesses (that is, what they aren't doing well) can be opportunities for your brand growth.
      6. Keep tabs on account progress
After doing your social media competitive analysis, that's not the end. You need to keep tabs on your profile and, of course, the competition. This allows you to:
Monitor brand progress
Notice new competition quickly
See if your social media strategy is working
Identify new growth opportunities
Keep your marketing plan up-to-date
Social media competitor analysis is an important aspect for every brand eager to implement successful social strategies.
Clear objectives and a bit of spy work can go a long way. The key to successful social media is in the data, and it's all right in front of you. All you need is a little digging and some trusted social media tools.
Enroll for a two-day skills training on tracking brand mentions, campaigns, hashtags, reach and engagement on Twitter, Facebook and Instagram scheduled to take place on 5th and 6th October 2022.
Register for a two day online training to become an expert in tracking brand mentions, hashtags, reach and engagement on Facebook, Twitter and Instagram.