The value of social listening to brand, product, or project
The "customer is your boss" is a common statement among most business operators, organizations' human resource managers, and project managers. How practical it may fit in most businesses is a question more important than just knowing the saying.
Have you ever taken time to consider what the public is saying about your brand? Cliché as it may sound, what people; customers or not are saying about your brand contributes greatly to your company, individual, and product brand existence.
In today's competitive market, it is common for organizations to focus most on the product or service provided than public criticism or audience engagement. Much as it is okay to ignore some bit of propaganda, if what people are talking about you is mostly negative, you need to do something about it.
Digital technologies, especially the internet, have made it easy for organizations and individuals to track conversations around their brands. This is achievable through social listening, also known as social media listening. From reviews on Google maps, Facebook, Twitter, and other social media posts and comments, organizations can gather enough data to inform them of audience perceptions.
What is social listening?
Social media listening involves identifying and evaluating conversations about a company, individual, product, or brand on the internet. A conversation about your brand increases visibility; the good or bad talk shows that, at the least,  people are aware of your brand. Little to no conversation should be a cause for concern and an alert that you need to put extra effort to improve your brand's visibility. This is why most celebrities, instead of being lost in the media, would rather create controversy, also known as 'stunts' to generate news and people talk about them.
Please note that there is a thin line between social monitoring and listening. Both tools help to track conversations but social monitoring helps explain what people are saying whereas social listening explains why people are saying it.
Why you need to consider social listening
Social listening offers an opportunity for brands to collect people's views and feedback on a brand campaign, project, and/or product or service. Through this technique, it is also easy to respond to customers' comments and/or complaints. People love it when organizations reach out to them and it does not paint a good picture if a vital question goes unanswered for a long time.

Organizations can also keep affront of market trends through audiences' preferences, suggestions, and reactions to their industry in general.

Additionally, get to know your competitors and how you compare to them; your position, and your stand in the industry. This will additionally offer a market research strategy through analyzing audience brand perceptions. 

Through events live streaming, brands can ably monitor audiences' appreciations and grievances in regards to the company's products and services in real-time. 
Overlooking social listening robs the company of an opportunity to make great use of the available rich audience data and demographics that can improve your image and stand.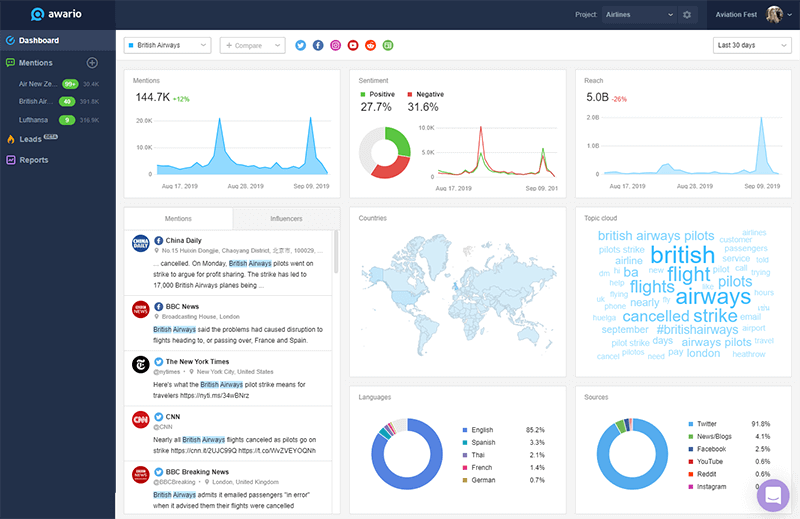 Tools for social listening
Much as social listening can be done by going through information on several social media platforms, investing in a social listening tool will save you a great deal of burden. With the most relevant brand keywords, social listening tools will monitor and analyze online conversations on your brand under three sentiments; positive, negative, and neutral.
These are some of the tools you can consider;
Companies can choose to have internal personnel in charge of social listening or opt for an external consultancy to offer all media monitoring services. Ultimate Multimedia Consult offers media monitoring services for both traditional and online media to organizations, companies, and individuals.
Choosing external independent consultancy services helps ensure more objective reporting and assurance of professionalism and elaborate work.
Whether you opt for external services or an internal department, having a strategy will save you a lot of time and ensure accountability of all parties involved. The social listening strategy should detail the goal and objective, tools, keywords, and hashtags to track and platforms to consider.
Social listening is not only about knowing whether people are speaking positively or negatively about your brand but also about devising mechanisms to change for the better.
Digital technologies offer a vast opportunity base that, when taken advantage of, can make you exceptional. To learn more about digital technologies potential, visit the website Ultimate Multimedia Training
You can also sign up for a short course to get more skills in digital communication skills and tools by clicking on the link below and subscribing to a course of your choice.
You can also register to attend two-days online trainings arranged on specific dates. To register for the upcoming training in brand tracking; mentions, hashtags, reach, and engagement on Facebook, Twitter, and Instagram. Click here